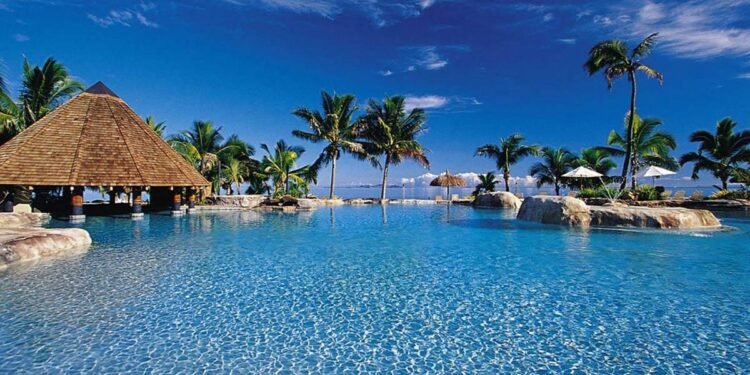 The Pandemic and the economic recession that followed has been mentally and physically draining. How else would you like to cool off and get away to some amazingly breathtaking scenery like the ones listed below… looking at the pictures alone I'm getting all excited and looking forward to sailing away in some cold blue crystal clear waters.
1. Fiji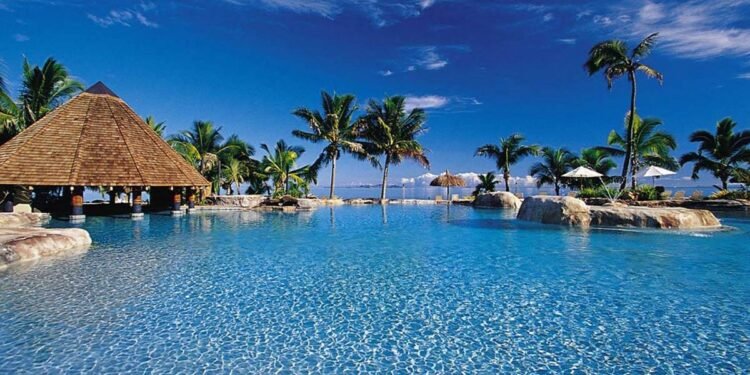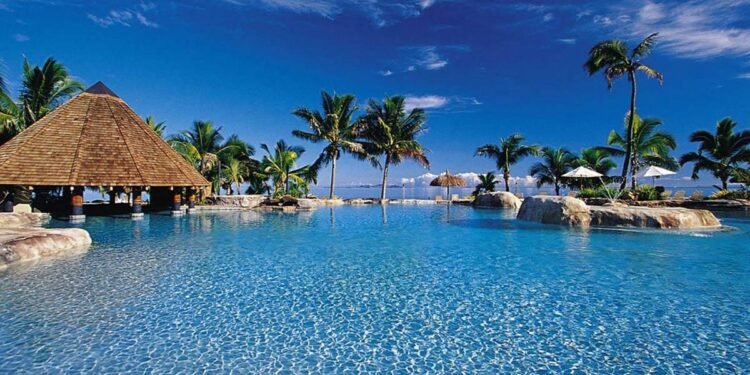 You know those places that only exist in the figment of your imagination? Well Fiji is a pride! A realistic paradise with all the beauty of nature infused in one place. With several alluring natural attractions and famous for its friendly people and heavenly tropical islands, Fiji comprises of 330 islands, the two major islands are Viti Levu and Vanua Levu.
It covers about 1.3 million square kilometers of the South Pacific Ocean. Of all the Pacific islands, Fiji has one of the most developed economies.
As at 2015, Fiji had a population of about 870,000 people, almost three-quarters of the population live on the island of Viti Levu where the country's capital, Suva is located. The official language in Fiji is English, others include Itaukei and Fiji Hindi.
2. Seychelles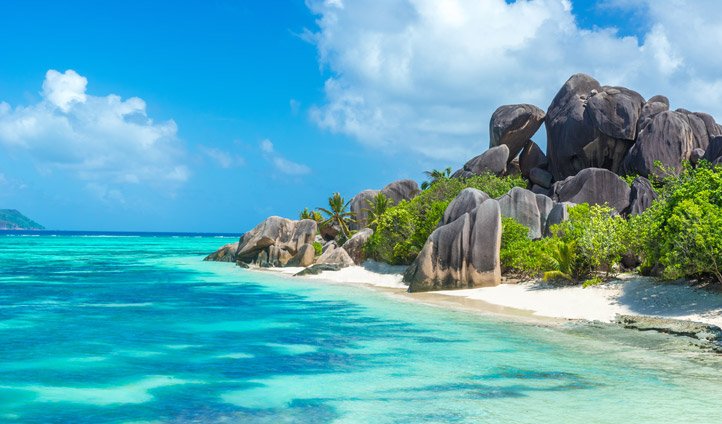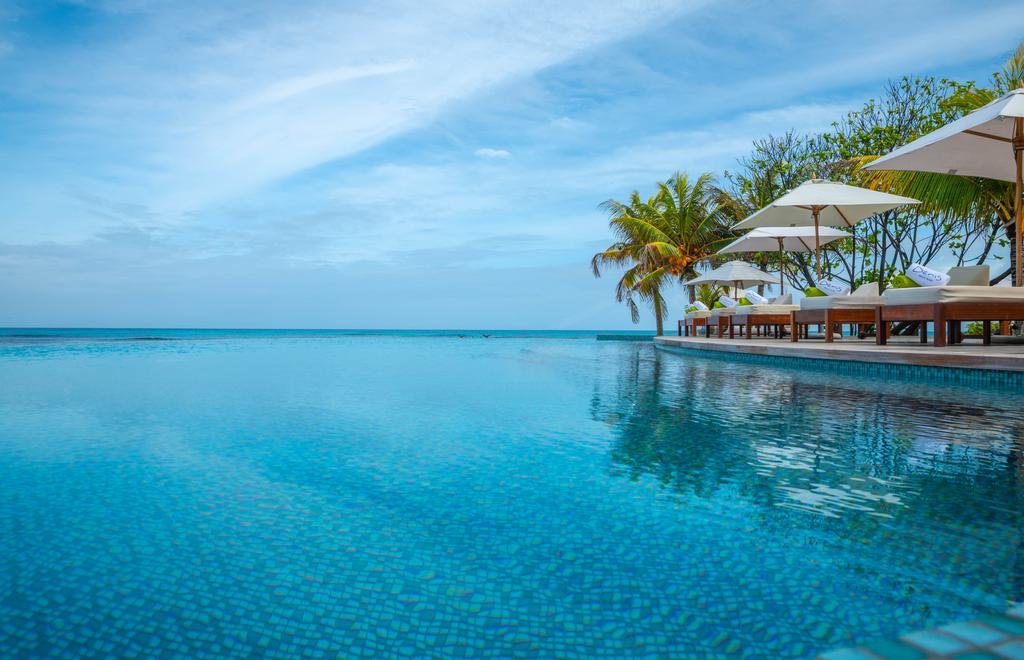 Its in Africa! Seychelles island republic in the western Indian Ocean, comprising about 115 islands, with lush tropical vegetation, beautiful beaches, and a wide variety of marine life. Situated between east of Kenya and about 700 miles northeast of Madagascar. This Island holds some truly beautiful nature trails, which take you through idyllic scenes of vibrant wildlife and to stunning views across the island.
3. Santorini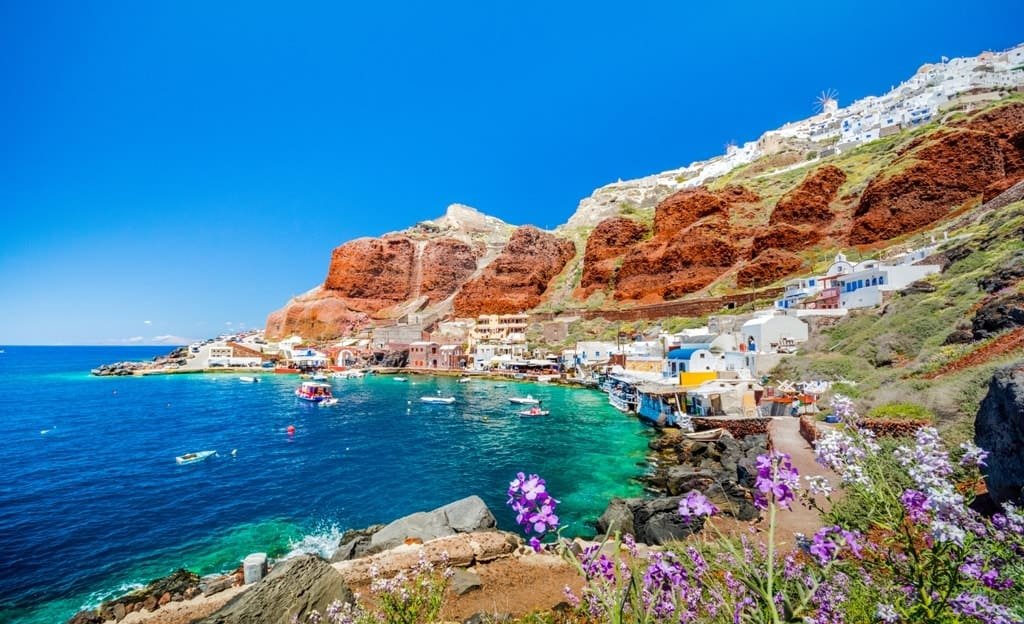 You've probably heard of Santorini over and over. But have you taken a pause to breathe in the perfection of this beautiful place? Santorini is the most perfect of all the Greek islands with multicolored cliffs soaring out of a sea-drowned caldera, drifts of whitewashed buildings, dazzling panoramas, romantic sunsets and volcanic-sand beaches amongst many other stunning attributes.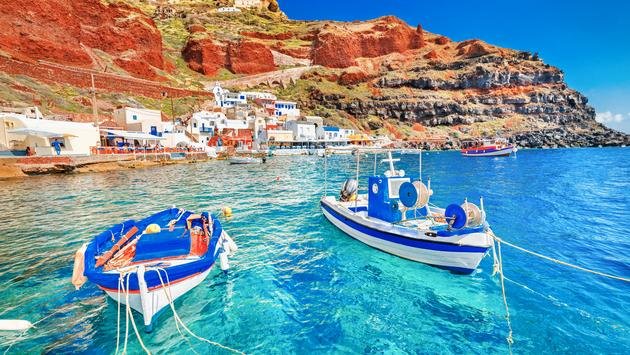 A place to get the best mouth-watering culinary treats, romantic getaways, and yes did I mention clear waters?! Yes, deep blue waters and beaches with white, red and black sand, volcanic pebbles, spectacular rock formations and impressive lunar landscapes. Santorini is located in Greece.
4. Crete, Greece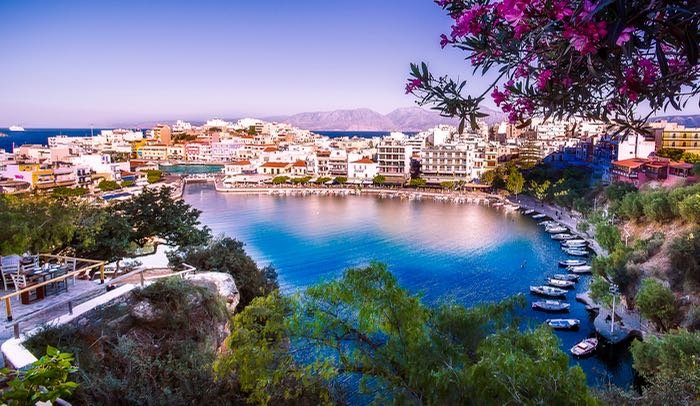 The coastline of Crete stretches over 650 miles. You can even find empty beaches on this gorgeous island. Crete also has jaw-dropping mountains, stunning valleys, and steep gorges. Crete is the largest and one of the most beautiful islands of Greece. The most convincing reason to visit Crete is its paradise-like beaches with crystal clear waters.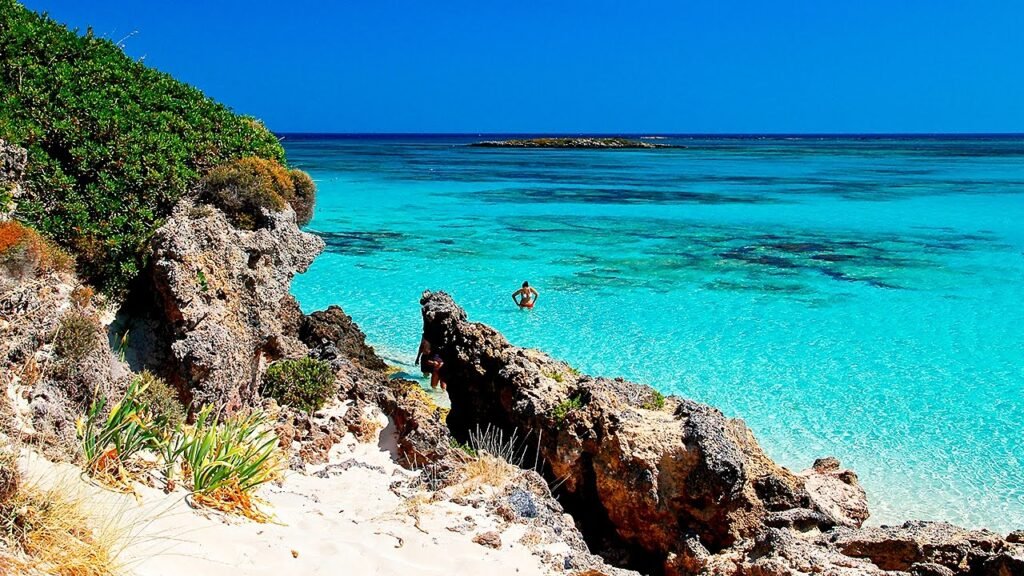 The landscape of Crete includes many canyons and gorges. Thankfully, many clubs offer unforgettable mountaineering experience. Crete is an ideal place for waterfall lovers. There are hundreds of amazing waterfalls in this islands that varies in height. The plant life in Crete is very rich – has more than 2000 species of plants. More than 300 species of them are found nowhere else in the world.